Tooth Extractions – Dallas, TX
Safe & Pain-Free Extractions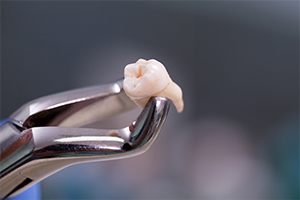 Our team's primary goal is to help our patients keep their natural teeth for as long as possible, but as we all know, life gets in the way sometimes. In cases of severe dental damage or decay, a tooth extraction is occasionally the best possible option. At Daily Smiles Dental, we always put patient comfort at the forefront, so if you ever require an extraction, we can ensure that it will be a painless experience. If necessary, we can also quickly help you replace the tooth so that you don't have to spend any time with an incomplete smile.
Why Choose Daily Smiles Dental for Tooth Extractions?
Sedation guarantees patient comfort
Evening and Weekend Appointments Available
Highly-skilled & experienced team
Why You Might Need a Tooth Extraction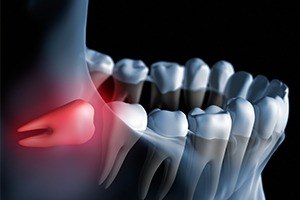 After exhausting all other restorative options, we may recommend a tooth extraction if:
A cavity is too large to be repaired with a filling or crown
A large filling within a tooth has broken
A tooth is so damaged that it cannot be put back together
Advanced periodontal (gum) disease has weakened the bone supporting a tooth
Room needs to be created in the mouth for a denture/orthodontic treatment
We can also perform gentle extractions for children who have baby teeth that are blocking the path of their incoming adult teeth.
How a Tooth Extraction Works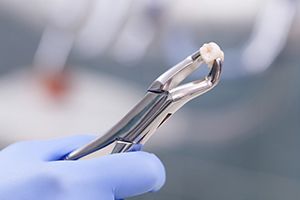 Fortunately for our patients, we never "pull" teeth here! The process of extracting a tooth is much more delicate and comfortable:
The treatment area will be completely numbed
The dentist holds the tooth with a pair of dental forceps
They'll gently rock the tooth back and forth until it slips out on its own
Thanks to this approach, most patients don't even feel it when their tooth actually comes out. For our more anxious patients, we also have a number of sedation options that can help calm any nerves as well. Afterward, we'll dress the area with gauze, and a patient should be completely healed in less than a week. We'll prescribe pain medication if necessary. If the situation calls for it, we can then help a patient choose how they want to replace their tooth.
Tooth Extractions FAQs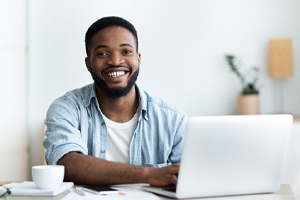 Do you have questions about getting a tooth extraction in Dallas? At Daily Smile Dental, we strive to make your visit as comfortable and convenient as possible. We provide a variety of natural-looking tooth replacement solutions to help your smile bounce back healthier and more aesthetically-pleasing than ever. Below, we've compiled some common questions that our patients have about tooth extractions for your convenience.
How do I know if I need a tooth extraction?
We always try to save your natural teeth at all costs, because we realize that there's nothing that can replace them. However, in some cases, we're able to save more of your teeth by removing one that's severely damaged or infected and can affect surrounding, healthy ones. In these cases, we'll likely suggest a tooth extraction. Typically some reasons why we turn to this treatment include:
Severely decayed teeth that can't be treated with a crown or filling.
Infected teeth that can't be treated with root canal therapy.
Damaged teeth that can't be repaired with bonding or a restoration.
Do I need to prepare for my tooth extraction?
Once we determine that a tooth extraction is the best course of action to take to keep your oral health on the right track, we'll provide you with some instructions to prepare for your procedure. It's important to avoid smoking before your treatment, have someone ready to pick you up and drop you off if you're receiving anesthesia, and let us know if you've had a cold or other illness within the last week.
Do tooth extractions hurt?
We put our patients' comfort and safety first, which is why we use local anesthesia to numb the area before we remove the tooth. If necessary, we also offer sedation dentistry, including oral conscious and nitrous oxide sedation. These can help you feel more relaxed if you're anxious about the procedure.
We'll gently lift the damaged tooth out of the socket and remove it with a pair of dental forceps. Many patients report that they experience virtually no pain after the local anesthesia is administered.
How can I replace an extracted tooth?
At Daily Smiles Dental, we offer several tooth-replacement solutions to help close the gap along your arch and allow you to regain the complete function and appearance of your grin. Depending on your needs, we provide custom-crafted, natural-looking dental bridges, full and partial dentures, and implant-retained dentures that are easy to maintain and last for years.