Invisalign – Dallas, TX
Straightening Smiles Without the Metal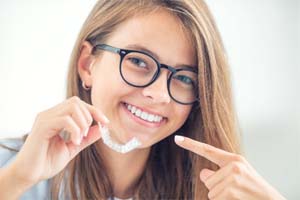 Are you looking to do something about your crooked teeth? What about that misaligned bite? If you think the only way you can have a straighter smile is with traditional metal braces, you'll be pleased to know that Daily Smiles Dental offers Invisalign in Dallas! These clear plastic aligners make it possible for you to realign your smile without compromising your daily appearance. Let our team help you reach your dental goals! Call our office today to schedule a consultation.
Why Choose Daily Smiles Dental For Invisalign?
Customized Treatment Based On Your Individual Needs
Faster, More Comfortable Treatment Without the Metal
Nearly Invisible Aligners That Offer Flexibility
How Invisalign Works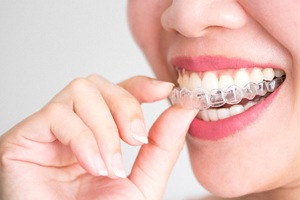 Patients who receive treatment with Invisalign will receive custom-made aligners that are designed to move with your smile as it gently shifts into its new position. Created for comfort, these smooth trays are to be worn 20-22 hours a day for two weeks at a time, at which you will swap out your current trays for the next set in the series. With each new set, your teeth will gently move, putting you one step closer to your brand-new smile.
Once you are finished with your Invisalign treatment, which can take anywhere from 12-18 months, you will need to wear a retainer to keep your teeth from shifting back into their original position.
Indications for Invisalign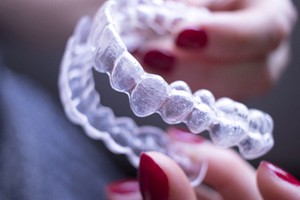 Research shows the appearance of your teeth directly influences your confidence. If you don't like how they look, it's easy to feel uncomfortable when smiling, talking, or taking pictures. You might even avoid certain social and career situations. Not to mention, an unattractive smile can cause a poor first impression when people initially meet you.
Unfortunately, aesthetic issues aren't the only concerns. Crowded or gapped teeth can also impact your dental health because your oral hygiene routine is less effective. This allows food particles and bacteria to develop, which can lead to bad breath and plaque. Over time, the accumulations can increase your risk of preventable dental issues, like tooth decay and gum disease.
The positioning of your teeth can also affect your bite, which can cause uneven wear on your enamel that can make your teeth sensitive or more prone to breaking. The unbalanced pressure can even place strain on your temporomandibular joints, which connect your jaw to your skull on either side of your face. This can lead to reoccurring pain and even limited movements when opening or closing your mouth.
Fortunately, Invisalign can help you achieve the straighter, healthier smile you deserve! Read on to learn more about the most common orthodontic issues these clear aligners are used to treat.
Crowded Teeth
Living with crowded teeth can impact your life in several areas, like your self-esteem and your oral health. They are also a leading aesthetic concern for adults; however, if you're like most people, you don't want to deal with the visibility or restrictions of metal braces to correct them. As an alternative to brackets and wires, many teens and adults are turning to Invisalign in Dallas. Clear aligners move your teeth into their ideal positions to give you the healthy, straight smile you deserve.
Gaps Between Teeth
When spaces between teeth make it easy for food to become lodged or bacteria to become trapped, this, too, increases your risk for harmful dental diseases. Additionally, it can cause excess wear and tear of your enamel, weakening your teeth and making them more prone to sensitivity. Invisalign can effectively bring your teeth closer together, eliminating the unnecessary space and properly aligning your smile.
Bite Alignment
If your cosmetic dentist in Dallas believes your overbite, underbite, crossbite, or open bite could benefit from Invisalign, you can expect to see dramatic results in less time than it would take with traditional metal braces. By shifting your bite in the right direction, this can reduce wear and tear on your teeth as well as any jaw pain you might be experiencing.
The Benefits of Invisalign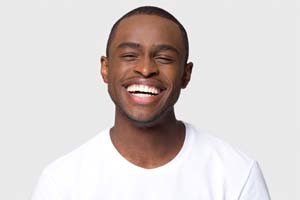 One of the most obvious reasons people choose Invisalign is because of the clear, subtle method of treatment it offers. Forget the metal brackets and wires and get ready to embrace the smooth, clear plastic that can achieve the same results, just quicker! Other benefits of Invisalign include:
Easy to clean, just use lukewarm water, clear soap, and your toothbrush
No food restrictions, as you simply remove your aligners prior to eating or drinking
Faster results in 12-18 months in comparison to 2-3 years with traditional braces
Understanding the Cost of Invisalign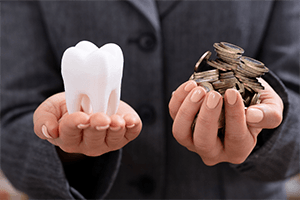 Invisalign isn't just for the rich and famous. Teens and adults from all walks of life can achieve a straight smile without brackets and wires. Clear aligners provide a discreet solution to fix your bite and alignment. Although various factors affect the cost of Invisalign in Dallas, we have the solutions you need to keep Invisalign affordable. You'll invest in the healthy, confident smile you desire while also lowering your long-term oral health expenses.
Factors That Affect the Cost of Invisalign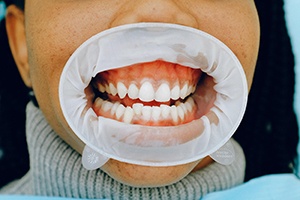 Every mouth differs, just like your fingerprints. Therefore, it's impossible to have a cookie-cutter treatment plan. After examining your mouth and learning more about your concerns, your Invisalign dentist in Dallas will create a personalized strategy to improve your smile. While every situation differs, the amount you'll pay will include:
Preparatory Treatments: Your teeth and gums must be healthy before beginning orthodontics.
Complexity of Case: Significant tooth movements will require more aligners.
Number of Arches: Treating both arches will require more aligners.
We will provide you with an individualized estimate and review the fees associated with your plan. A member of your team will explain all your payment options, so you'll know exactly what you will have to pay before moving forward.
Invisalign vs. Smile Direct Club™: Which Costs More?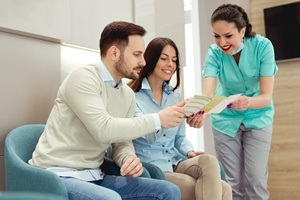 Mail-order aligners may seem like the ideal solution; however, there are serious risks involved. A dentist is more than just a middle-man. Their skills and qualifications are crucial to correct bite and alignment issues safely and effectively.
Without the supervision of a dentist, irreversible damage can occur, including tooth loss. Although you may have saved money initially, it can cost you more down the road. Don't risk your smile by cutting corners. Visiting a dentist for Invisalign in Dallas will ensure the best results to improve your dental health and lower your oral health expenses.
Does Dental Insurance Cover Invisalign?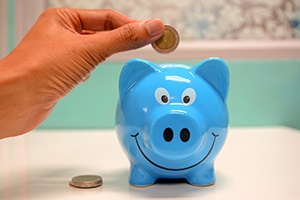 Every insurance policy differs, but many dental plans that include orthodontics can be used to offset the cost of clear aligners. After reaching your deductible, many dental benefits include a set amount to lower your out-of-pocket cost, which typically ranges from $500 to $2,000. We know dental insurance is confusing, but you don't have to navigate your policy alone. A member of our team will work on your behalf with your dental insurance to maximize your coverage.
Options for Making Invisalign Affordable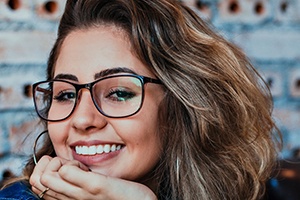 Your financial situation should not stand in the way of an attractive, confident smile. Besides using your dental insurance, we provide multiple payment options to accommodate your budget, which can include:
Traditional Payments: Our office accepts all traditional payment forms, including cash, checks, and credit cards.
Special Offers: Ask us about any current special offers.
Third-Party Financing: Pay for your new smile using monthly installments through a third-party financing company, like CareCredit.
You can have the smile of your dreams, even if money is tight. Contact our office today to schedule your consultation for Invisalign.
Invisalign FAQs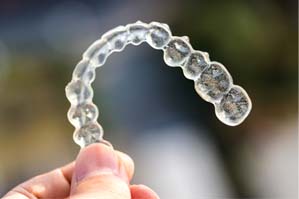 Do you have questions about what life will be like while undergoing Invisalign treatment? We've compiled and answered some of the most frequently asked questions that we receive from our patients below for your convenience. That way, you can make the best choice for you and your oral health.
How Long Does Invisalign Take?
Invisalign treatment timelines vary based on each patient's individual needs. If you have more severe orthodontic issues, such as a serious bite problem, you could require more trays, which will lengthen the process. However, the average treatment is between eight and 14 months. We'll develop a complete timeline for you during your consultation so you know exactly what to expect throughout the process.
How Should I Clean My Invisalign Aligners?
Cleaning your aligners regularly is an important part of your treatment. If you don't, you may develop oral health problems or your aligners can start to appear stained and scratched. Here are the best tips for caring for your trays:
Clean them with a soft-bristled brush and clear antibacterial soap. Using toothpaste or abrasive materials can scratch them.
Never rinse your trays with scalding hot water because it could warp them.
Only drink water when you have your trays in. If you drink iced tea or other darker beverages, remove your trays beforehand.
Store your trays in a hard protective case while they're not in your mouth.
What Should I Do If I Lose or Break an Invisalign Aligner?
It's not uncommon for our patients to lose or accidentally damage an aligner somewhere along their treatment timeline. If this happens to you, it's important to contact our office immediately so we can either request a new one for you or let you know if it's safe to move to the next series of trays. If you move your teeth too quickly by switching trays early, it could throw off your entire treatment, so it's best not to make any assumptions.
Do Invisalign Aligners Make It Hard to Speak?
When you're first adjusting to the way that your Invisalign trays feel in your mouth, you may notice that you speak with a lisp. This is completely normal and should go away within a couple of weeks. The best way to work through this adjustment period more quickly is to read aloud with your trays in or even sing in the shower to get used to them.
How Often Do I Need Checkups During Invisalign Treatment?
Patients usually wear their aligners for two weeks before advancing to the next series in their treatment. Every six to eight weeks, we'll have you come in for a quick progress check and to give you the next trays in your treatment. That way, you can easily keep track of which ones you should wear next. Each of these visits are relatively short, lasting about 30 minutes, so you can easily fit them into a lunch break or a tight schedule.