Root Canal Therapy – Dallas, TX
How We Save Severely Damaged Teeth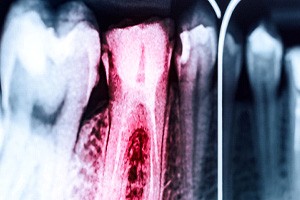 Root canal therapy has quite the reputation. Pretty much all unpleasant experiences are compared to root canals, but thanks to modern-day dental techniques, this often-feared procedure is now no more painful than getting a small filling. Our team uses the procedure to save extremely damaged teeth from extraction, and it's actually one of the most effective tools for relieving severe dental pain, not causing it! If you have a persistent toothache that just won't go away, a root canal might be exactly what you need, and you'll be so glad you got one afterward!
Why Choose Daily Smiles Dental for Root Canal Therapy?
Sedation Available for Added Comfort
Preservation of Natural Teeth
Same-Day Emergency Dental Appointments
Signs You May Need Root Canal Therapy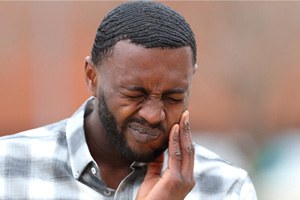 If you're experiencing any of the following symptoms, your dentist in Dallas may recommend that you receive a root canal:
Persistent and/or extreme dental pain
Dental sensitivity that lasts for 10-20 seconds
Pain when biting down on a particular tooth
Redness in the gums surrounding a tooth
A small bump near the root of a tooth on the gums
These are all indicators that the interior of your tooth, or the dental pulp, has developed an infection. This can happen due to a longstanding cavity or because a crack in the enamel has exposed the pulp to bacteria. The pulp includes the delicate nerve of the tooth, so any issues here tend to cause a lot of discomfort, which a root canal can fix.
The Root Canal Process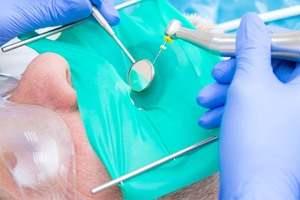 After a thorough examination and determining that one of your teeth could benefit from a root canal, the procedure will involve the following steps:
Your dentist will fully numb the area.
They'll create a small hole in your tooth so they can reach the pulp.
All infected pulp will be removed.
The interior of the tooth will be cleaned, sanitized, and filled with a substance called gutta percha.
At a follow-up appointment, the tooth will be further rebuilt using a dental crown.
Afterward, the treated tooth may feel slightly sensitive, but it will be much better than before the procedure. Once it is healed (after about 3-4 days), the tooth should look, function, and feel completely normal for many years to come.
Benefits of Getting a Root Canal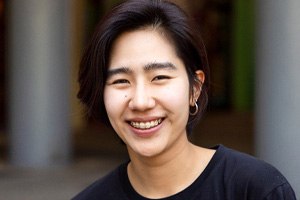 Although the words "root canal" can spark anxiety in some patients, take our team's word for it that this treatment has a lot of benefits to offer. Some of them include:
Preservation of your natural tooth
No need to replace a missing tooth
Many patients are able to enjoy their treated tooth for the rest of their life
Prevent infection of neighboring teeth
Prevents jawbone deterioration due to tooth loss
Boosts oral and overall health
Virtually painless treatment
Relieves painful toothaches
Natural-looking and feeling results
If you have any concerns about getting root canal therapy in Dallas or would like to learn more before moving forward with the procedure, please don't hesitate to reach out to our friendly team. We're here to help put your mind at-ease and make the best decisions for your smile.