Tooth-Colored Fillings – Dallas, TX
Treating Cavities Without Drawing Attention to Them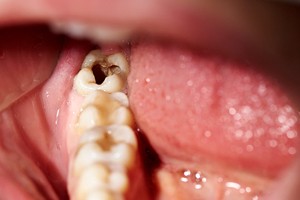 Why Choose Daily Smiles Dallas For Tooth-Colored Fillings?
Treating Patients of All Ages
Natural-Looking Cavity Fillings
Experienced Dentist
How are Tooth-Colored Fillings Placed?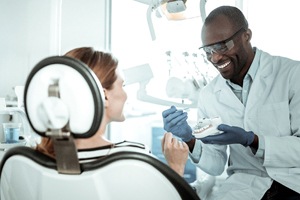 When our team treats cavities in Dallas, we make sure that the procedure is as fast and pain-free as possible. Our experienced dentist will numb the area surrounding your decayed tooth if necessary and remove any loose debris within your tooth. After cleaning and sanitizing the affected tooth, we will use a special shade chart to determine what composite resin color will match your natural enamel the best. We will shape the resin to look like the structure of your tooth and use an ultraviolet light to cure and harden the resin. This will completely seal the inner chamber of your tooth off, protecting it from harmful oral bacteria and sensitivity. We'll adjust your bite so it's even and give it a final polish before sending you on your way.
What are the Benefits of Tooth-Colored Fillings?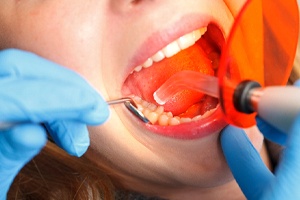 The most obvious benefit of tooth-colored fillings is that they're able to flawlessly blend in with your natural smile, camouflaging the affected tooth. However, there are a variety of other advantages that you'll also be able to enjoy, including:
Preserving more of your natural tooth. Metal fillings require the removal of a larger portion of your natural tooth in order to be securely placed, whereas composite resin is a biocompatible material that fuses with your enamel.
Less sensitivity to hot and cold temperatures. Composite resin provides a stronger seal, which shields the more sensitive inner portion of your tooth.
More durable protection. With a stronger bond from composite resin, tooth-colored fillings are better able to prevent the threat of tooth infections.
How Can You Make Your Filling Last Longer?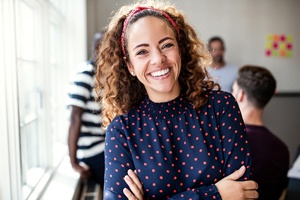 Making your filling last longer is fairly easy. With the right preventive measures in place, you'll be able to enjoy your restoration for over five years. Here are some tips to help make this happen:
Keep up with routine dental hygiene at home.
Visit your dentist in Dallas every six months for checkups and cleanings.
Stay hydrates by drinking plenty of water.
Maintain a nutritious diet that's low in sugars and carbohydrates.
If you have any questions or concerns after receiving your filling, don't hesitate to contact our friendly team. We are more than happy to make sure that you remain comfortable and your oral health stays on the right track.