About Our Dental Office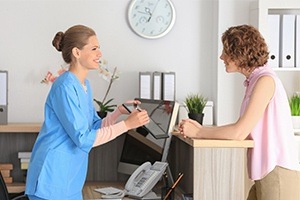 We believe that absolutely everyone deserves high-quality dental care that is trustworthy, family-friendly, and consistently affordable. It's also important to our 3 dentists that each patient's care is specially tailored to their unique needs. That's why we're happy to provide a wide variety of services that can take care of smiles at every stage of life, from 2 to 102 and everyone in between!
Here, you'll never be treated like a number—our goal is to form a long and fulfilling relationship with everyone who steps through our doors. We're also bilingual! Nuestros asistentes y dentistas dominan el español para ayudarlo a sentirse cómodo y comprender mejor su tratamiento.
Want to learn more about Daily Smiles Dental? Keep reading to see why our dental office is truly one-of-a-kind!
Dental Insurance Maximized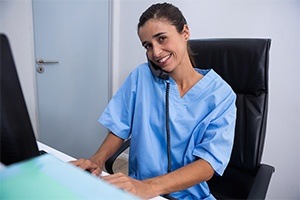 Many of our patients have had the experience of finding a practice that they like online… only to discover that they don't accept their insurance. Thankfully, Daily Smiles Dental accepts virtually every plan! Our team is very familiar with all the particular ins and outs of filing claims and handling reimbursements, so we'll make the process of maximizing your benefits nice and easy. That way, you can always come to see us with peace of mind.
Learn More About Dental Insurance
Medicaid & CHIP Accepted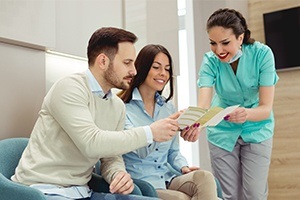 Our goal is to serve every single smile here in Dallas, which is why families covered by Medicaid and CHIP are always welcome to our practice. Our team can help patients go over all of the services that are covered by their plan so they can save as much as possible on their family's care. In Texas, you can use Medicaid to pay for cleanings, fillings, dental sealants, root canals, extractions, crowns, and sedation for children under 21.
Learn More About Medicaid & CHIP
Dental Emergencies Welcome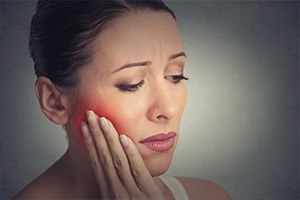 The last thing anyone wants to hear while they're experiencing severe dental pain is that the dentist won't be able to see them for another week! This simply isn't good enough, which is why our dentists always make time for emergency patients. Just give us a call, and we can schedule a same-day appointment to take care of bad toothaches, knocked-out teeth, fractured teeth, and even damaged braces. With us, you'll never have to wait to get the urgent dental care you need!
Learn More About Dental Emergencies
Everything Under 1 Roof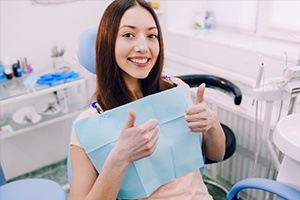 Thanks to our comprehensive services, you can trust that we have all of you and your loved one's dental needs covered, both now and well into the future! In addition to several general dental services, we also offer orthodontics, pediatric dentistry, cosmetic dentistry, sedation dentistry, oral surgery, and much more in one convenient location. We'll make sure you won't have to deal with the hassle or expense of running between different offices.