Replace Missing Teeth – Dallas, TX
Close the Gaps in Your Smile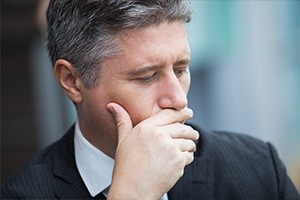 Life is just a little less enjoyable if you have missing teeth. It's harder to chew certain foods, specific words become difficult to say, and you always feel a little anxious when smiling. At Daily Smiles Dental, we help people in this situation by offering a variety of strong, durable, and natural-looking replacements that can be specially-designed just for them. If you're missing one, two, or several of your teeth, know that our team is ready to provide exactly what you need to regain your complete smile. To get started, contact us today.
Why Choose Daily Smiles Dental to Replace Missing Teeth?
State-of-the-art dental implant restorations available
Restorations custom-made for each patient
Partnered with Dallas' best dental labs
What Happens If I Do Nothing?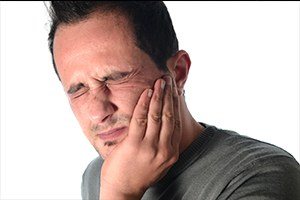 Untreated tooth loss tends to only lead to even more tooth loss. After a tooth goes missing, the jawbone in the area naturally starts to weaken, which can affect the surrounding teeth, causing them to loosen and shift out of place. Patients with missing teeth are also more likely to develop gum disease, which is actually the leading cause of tooth loss around the world! No matter how many teeth you are missing, you're vulnerable to this chain reaction, and replacing your teeth is the only surefire way to stop it.
Dental Bridges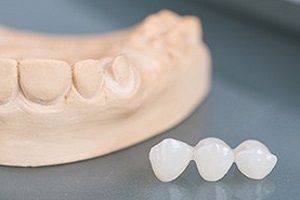 Dental bridges are designed to replace one tooth or even a few in a row. Prosthetic teeth are supported by dental crowns placed on the teeth on either side of the missing ones. They can be fixed or removable depending on a patient's preferences, and they're excellent at preventing all of the issues we outlined above. Our bridges are also custom-designed to look completely natural and blend seamlessly with the rest of the smile.
Learn More About Dental Bridges
Dentures & Partial Dentures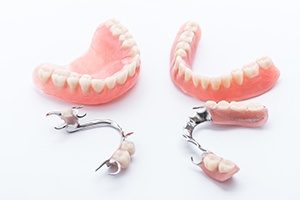 Dentures are a type of prosthetic that can be used to replace several missing teeth at the same time, and different versions of them have been used for centuries. Thankfully, modern-day dentures are much more comfortable, durable, and lifelike than anything your parents or grandparents might have worn! A partial denture can replace multiple consecutive or non-consecutive teeth while fitting comfortably among any remaining ones, or a full denture can bring back an entire row at the same time.
Dental Implants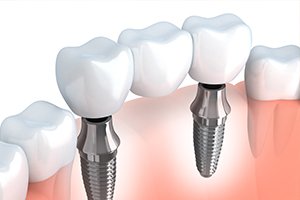 Your teeth actually consist of two main parts: the crown and the root. The crown is the visible portion, and this is what most traditional tooth replacements restore. Implants go a step further, however, and bring back the root as well. The end result is a new tooth that looks, feels, and functions just like a real one. They can be used to replace any number of teeth, and with the proper care, implants can easily last for 30 years or more, making them a great long-term investment as well.