Dental Sealants – Dallas, TX
Protecting Teeth and Preventing Cavities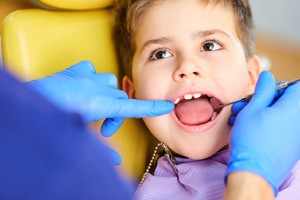 Your teeth perform critical tasks for your body. Without them, for example, you wouldn't be able to bite or chew your food. The back teeth are conveniently formed with deep grooves for these particular functions. But in doing these things, the chewing surfaces of your back teeth become extra vulnerable to bacteria and plaque accumulation, resulting in cavities. That's why at Daily Smiles Dental in Dallas, we offer an additional layer of protection against tooth decay with dental sealants.
Why Choose Daily Smiles Dental for Dental Sealants?
Experienced dentists who provide pediatric dentistry
CHIP accepted
All dental services under one roof
Purpose of Dental Sealants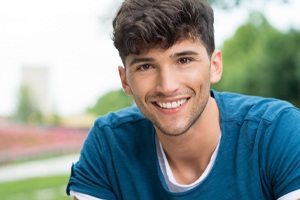 As a clear coating of plastic on teeth, dental sealants prevent harmful bacteria from accessing the enamel and causing damage. Essentially, they act as a shield from decay for the most susceptible parts of your teeth. In fact, the Center for Disease Control and Prevention states that dental sealants can prevent up to 80 percent of cavities by addressing the deep crevices of your back teeth alone.
Ideal Candidates for Dental Sealants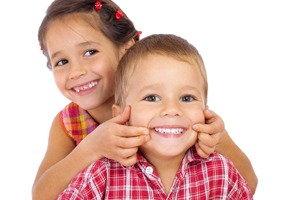 Although dental sealants can be applied on and be beneficial for patients of any age, they are especially helpful for children. After all, youngsters are still in the process of learning how to care for their teeth properly. According to the CDC, about 20 percent of children between ages 5 and 11 have at least one untreated cavity, and 78 percent of Americans have experienced at least one cavity before age 17.
Unlike adults who have learned to vocalize their discomfort, children can struggle to communicate when they have painful toothaches from decay. As a result, their quality of life and performance in everyday tasks can suffer. For example, studies have shown that children who have poor oral health tend to earn lower grades than those with good oral health, most likely because focusing becomes much more challenging with tooth pain. Also, school children lose millions of hours every year to addressing oral problems, depriving them of the opportunity to learn. Your child's eating, socializing, and playing can also be impacted by untreated cavities.
As soon as your child's premolars and molars have come in, you should consider dental sealants from our dental experts. This step for your child during this cavity-prone time in life could prevent them from having to go through the ill effects of tooth decay, giving them more ideal circumstances to succeed in learning, social interactions, and mental health.
Process for Getting Dental Sealants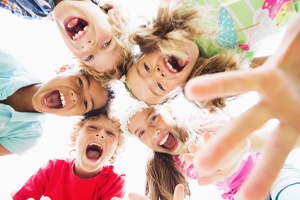 Dental sealants are quick and painless to have placed. The process goes as follows:
After the teeth have been cleaned and dried, one of our dentists will apply an acidic solution to the teeth to roughen the surface and make the sealant adhere easier.
Then, the teeth will be rinsed and dried completely.
The liquid sealants will be coated onto the chewing surfaces of these teeth.
A curing light will be used to harden the sealant more quickly.
That's it! In just a few minutes, these teeth can be protected for up to 10 years. So the next time you or your child visits our Dallas office for a checkup and cleaning appointment, ask us about dental sealants. We are happy to do what we can to ensure that all our patients' smiles stay happy and healthy for the long term. Contact us to schedule your visit with us today!