Children's Dentistry – Dallas, TX
Expert Care for Children of All Ages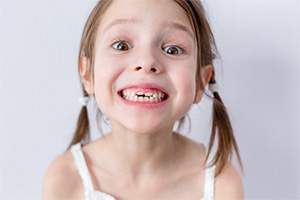 At Daily Smiles Dental, we are a true family practice, which means we treat patients of all ages. From your little one's first appointment until they go off to college, we provide quality and consistent dentistry. Our friendly and caring staff make sure that your children are happy and taken care of while in the office. We can see your child around age 1 for their first dental visit and continue to provide them with pediatric services as they grow. Keep reading to learn more about pediatric dentistry in Dallas and why our office is a great place for your kids.
Why Choose Daily Smiles Dental for Children's Dentistry?
Experienced in caring for children
Level 2 sedation certified
Kid-friendly office environment
What Will Happen During My Child's First Visit?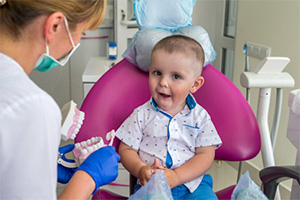 Your child's first dental appointment won't involve much dental work at all. Typically, their mouths will be mostly gum tissue, but we can still take a peak to ensure their oral health. These visits are mostly to educate you as a parent about how to help care for their oral health. We may discuss nutrition or pacifier habits, but we'll also explain proper brushing technique. You will have an opportunity to ask questions, but the most important part of this dental visit is that your child is getting used to the office, the chair, and our staff. Their first visit early in their life can immensely help with their own oral healthcare in the future.
Dental Sealants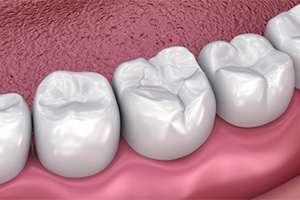 Dental Sealants are a service we provide that can protect your child's teeth, preventing cavities from even happening in the first place. Dental sealants are a thin composite resin that we apply to the back molars of your son or daughter's teeth. These are the chewing surfaces on their smile, which are the areas most susceptible to cavities and decay. The molars have nooks and crannies that are places where bacteria and plaque can easily get caught, allowing cavities to form. Children also can't take of their teeth as well as adults, creating a higher risk of decay. We use dental sealants as soon as your kids' adult molars are grown in to keep them protected and healthy.
How Can My Child Feel More Comfortable at the Dentist's Office?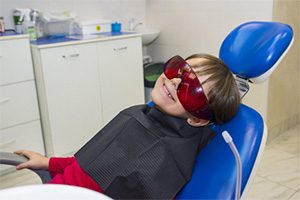 Many children suffer from dental fear or anxiety, which can become a real issue as they grow older. It's important for your son or daughter to have positive experiences early on in their life because it will influence how they care for their oral health in the future. That's why we offer sedation dentistry in multiple forms to keep your children relaxed and comfortable during their appointment. We recommend sedation because it allows your child to have a more enjoyable experience, making them more likely to care for their smile as they grow older.